4 Tips for Investing in Real Estate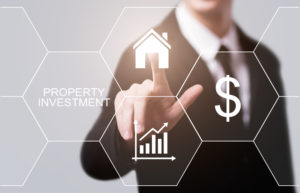 Have you decided to make the leap and start investing in real estate? Congrats! Before you purchase your first investment property its crucial to do your research – investing in real estate isn't as easy as investing in stock. Between financial and legal requirements, as well as the requirements it involves, investing in real estate is a big commitment.
Before making your first investment, familiarize yourself with the basics with these tips.
Location Matters
The age-old saying "location matters" is true, especially when it comes to investing in real estate. Finding the worst house in the best neighborhood will allow you to build equity over time and will allow you to make the upgrades that you would like to see in a property without spending top dollar. Making these updates will also allow you to rent it to tenants or sell it for more money.
Look for Wholesale Properties
When you are investing in real estate, you always want to get the best deal and that's where wholesale properties come into play. Typically offered rate a heavily discounted price, wholesale properties are great for investing in, especially if you plan on renovating the property before reselling the property or finding tenants.
Understanding the Tax Benefits
There are significant tax benefits for real estate investors as it is looked at as a business as well as the ability to provide housing for individuals, lessening the responsibility of the government. Because of both of these factors, you are able to write off depreciation as well as necessary and ordinary deductions that come with running a business. This includes mortgage interest, insurance, and maintenance expenses!
Always consult your tax advisor to learn the exact tax benefits you will receive when investing in real estate.
Use the 1% Rule
If you're planning on renting your investment property out to tenants, use the 1% rule to figure out if the property is worth the price you're purchasing it for.
The 1% rule simply states that the income you make from the property produces a minimum of 1% of the total price you paid for the property every month. For example, if you purchase the property for $250,000 then the month income should be $2,500 ($250,000 x 1% – $2,500).