The Garmour Group was formed in part as a solution to a burdening crisis of deteriorating housing stock. Aging inventory coupled with a strong demand for quality rental housing has forced some into less than ideal accommodations. We purchase buildings in any condition, make upgrades and improvements to them and rent them to quality tenants who appreciate the quality units we offer. Dave and Matt crossed paths within the metro Boston single family house flipping market. The two stayed in contact over the next few years participating in multiple transactions and projects. Matt's background in analysis and property management coupled with Dave's creative way of structuring real estate transactions gave them an ability to handle clients of all shapes and sizes and allowed them to execute on every deal they commit. Dave, a British firefighter turned house flipper from Lynn, MA and Matt, a former portfolio property manager, turned house flipper in the tri-state area teamed up to offer a solution to building owners who for whatever reason have decided it was time to sell.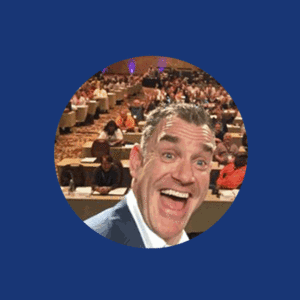 Dave Seymour
MANAGING PARTNER
dave@garmourgroup.com
Father of 3 boys Bennett 5, Jefferson 7 and Robert 22. Married to Mary-Beth, the labour and delivery nurse he met while training as a medic with the Lynn Fire Department. During his 16 years serving the City of Lynn MA both as a Fire Fighter and medic Dave also ran a small construction company. During that time he learned the true costs of repair and more importantly disrepair when it came to home maintenance. One of the most valuable assets Dave brings to a homeowner is knowing the real costs of repairs and sharing that openly with his clients. When integrity and transparency are paramount everybody is successful. Dave has spent the last 10 years of his career focusing on being a solutions provider in all aspects of a real estate market. Dave was assisting distressed homeowners during 2008-2010 with services such as loan modifications and short sales.Today it's all about the client relationship and giving the very best offer possible. The power of a team allows us to move at great speed or take our time whichever is best for the seller. Now when you meet Dave at your property please listen carefully his accent is a little strange. Dave immigrated to the states in 1986 from London and when you mix that with 30 years in the New England area it makes for a very interesting dialect.
Matthew Gardner
MANAGING PARTNER matthew@garmourgroup.com
Having worked in real estate all over the tri state area, Matthew recently relocated back to his roots in Southern Maine to raise a family. As a married father of 2 little ones, Matt's come to appreciate a work-life balance. Matt represented his first client at age 19. The listing was a mobile home in Sanford, Maine that sold for approximately $35,000. That first transaction kicked off a dynamic and diverse real estate career. He went on to earn the prestigious "Rookie of the Year" award having successfully closed several million dollars in sales and was a repeated Top Producer at his firm. His career transitioned into a near decade long run of portfolio property management and redevelopment of distressed HUD properties. Serving as a senior level Property Manager, Matt oversaw large portfolios of rental housing in Maine, NH and Massachusetts. Receiving training in affordable housing, tax credit compliance, Fair Housing, property analysis and extensive portfolio property management, Matt has been involved with thousands of real estate transactions. He offers a wide array of hands-on experience and takes pride in his unique approach to solving real estate challenges. Having also been involved with court appointed receivership assignments, assisting in lead paint compliance, life safety and general habitability requirements through the Abandoned Housing Initiative of the Massachusetts Office of the Attorney General. From complex tenant issues, distressed properties, unique valuations and construction management, there isn't much he hasn't seen. Matt approaches every situation from the perspective of a consultant, helping to explain all the options to a property owner. Matt has been known to walk away from a deal and advise the Seller of a better option if it puts them in a better position. With nerves of steel and complete objectivity, Matt offers a focused and unique skill set that allows him to deal directly with building owners on a one on one basis.