How to Bid on a Short Sale Property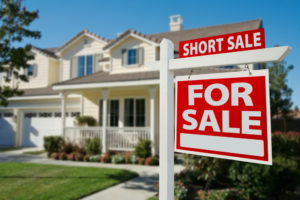 Looking for a great deal on a home? Since the owners of a short sale property are trying to avoid foreclosure and pay off as much of their outstanding mortgage as possible, short sales are a great way to get a property below market value.  Making an offer on a short sale property is different than that of a traditional home sale or foreclosure sale. Not sure how to bid on a short sale property? Consider these tips.
What is a Short Sale?
A short sale is the sale of a property with net proceeds that fall short of the debts secured by liens against the property.
How Does a Short Sale Differ from Other Transactions?
A short sale involves both the seller and the lender. When an offer is made to the seller, the lender must approve it. With a traditional home sale, you're dealing with the seller and the seller's agent, and a foreclosure sale is handled only by the lender.
How to Bid on a Short Sale Property
Since you'll be competing with various individuals when biding on a short sale, it's crucial to set yourself apart. Here are some tips.
Have a Strong Earnest Money Deposit
Putting down a strong earnest money deposit will show not only the seller but also the lender that you are serious about purchasing the property. Most individuals tend to put down $1,000 but an amount between 1% and 3% of the sales price will show you are serious.
Don't Expect Contingencies
In a traditional home sale, contingencies can be negotiated to reduce closing costs, additional fees, or repairs before you close the purchase. With short sales, the lenders are most likely to look over any offer with contingencies since they're already taking a loss on the loan. Instead of trying to negotiate the sale, plan to buy the property "as is."
Be Ready to Wait
Once you submit an offer for a short sale, the owner will first approve it before sending it to the lender for final approval. Since several people need to review your offer, it can take a while for your offer to be accepted. The bank will also vet your finances, making it crucial that your finances in order (this will help speed up the process!). The average time it takes from the initial bid to when the house is yours is three to four months.