How to Sell Your House Fast for Cash
Have you recently inherited a home that you don't want? Maybe you are on a tight schedule to move to a new city. Whatever the reason is, there's one end goal: sell your house fast for cash. We understand better than any that the home selling (and buying) process can be lengthy and frustrating. That's where we come in!
How to sell your house fast for cash:
Step One: Contact The Garmour Group
By selling to cash homebuyers, you'll be able to sell your house faster than if you were to list it with a real estate agency, and you're not held responsible for any repairs, maintenance, or closing costs.
Once you've decided you need to sell your house fast, give The Garmour Group a call at (781) 819-5100. We'll schedule a time for an on-site visit to learn more about the property, which will allow us to offer you an accurate cash offer.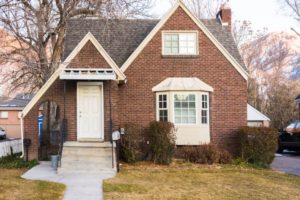 Step Two: Receive Cash Offer
Once we've seen your property, we will provide you with a no pressure, no obligation cash offer. If you decide to accept the offer, there will be no closing costs, fees, or commissions associated with selling your house to The Garmour Group.
Step Three: Move On
Since we buy homes in any condition, you don't have to worry about making any repairs or lengthy closing periods. Depending on the situation you are in, we will be able to close as quickly as possible but will also work with you to ensure you have as much time as you need to move out. At the end of the day, our team wants to ensure that we are not wasting your time or causing any stress, we want to you to be able to move on quickly and without any pressure.
To start the process of selling your house fast for cash with The Garmour Group, give us a call today at (781) 819-5100 or contact Dave Seymour directly at (800) 983-1193, extension 2.