Mortgage Basics: What is a Mortgage?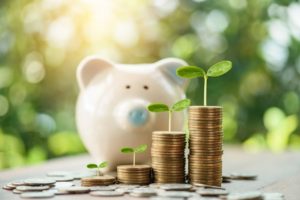 If you're planning on buying a house but don't have the money to purchase a home outright, you'll need a mortgage. As something that many people talk about and complain about paying, understanding what a mortgage is, how it works, and the different types, can make all the difference when buying a home.
What is a Mortgage?
A mortgage is a loan from a bank or other financial institution that allows the borrower to buy a house. The loan is on the home itself, so if the owner was to default on the loan, the bank can sell the house to recoup that money. Mortgage payments are paid monthly and consist of four components: principal, interest, taxes, and insurance.
How Does a Mortgage Work?
When you get a mortgage to buy a home, the lender purchases the property and you pay them back over a set amount of time – typically 10, 15, or 30 years. When you make a mortgage payment each month, the principal of the loan goes toward the actual amount you borrowed while the remaining components of the loan go towards interest and the escrow amount to cover the cost of property taxes and insurance.
Principal – The total amount of money you borrowed to purchase a home
Interest – The price that you pay to borrow the money from your lender
Taxes – The property taxes that you pay; calculated based upon the value of your property
Insurance – Covers the house and possible property within the home if something was to happen to the home
When to Apply for a Mortgage
Although applying for a mortgage isn't one of the fun parts of buying a house, it's important to apply for a mortgage before starting the house hunting process. By getting a mortgage pre-approval from your lender, you will be able to show sellers that you are serious about purchasing a home and it will also give you an idea of how much money you can actually spend on a new house.
Types of Mortgages
There are two types of mortgages: fixed-rate and adjustable-rate.
Fixed-Rate Mortgage: Typically have higher interest rates, but the interest rate will never fluctuate over the life of the loan
Adjustable-Rate Mortgage (ARM): Start with a lower rate for the first few years then adjust after a predetermined period based on market rates
Keep in mind that different loans have different "terms," meaning how long you'll be making monthly mortgage payments. The most common terms are 15 and 30 years. With a 15 year mortgage, you'll be paying more per month, but will save you money in interest over the life of the loan.