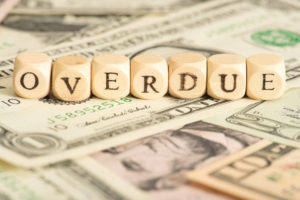 If you've never had a home foreclosed on or come close, foreclosure might not be something you know a lot about, and that's okay. There are a lot of misconceptions about foreclosure, but one we hear very frequently is that it's a one-step process when a homeowner fails to pay their mortgage. In reality, your home cannot be foreclosed on overnight.
Foreclosure is the legal process where the homeowner forfeits all rights to the property. The process happens over four stages and there are plenty of options for the owner to help right the wrong before the home is actually foreclosed upon.
Stage One: Missed Payments
Usually, missed payments are due to unemployment, divorce, death, or medical difficulties and depending on the state you live in, the amount of mortgage payments that can be missed before the lender can legally initiate the foreclosure process can differ.
This stage is the most important because it's when you, the homeowner, has the most options. It is also the stage that is necessary to initiate the foreclosure process.
If you're experiencing difficulties, it's crucial to contact your lender as soon as possible.
Stage Two: Pre-Foreclosure
After a minimum of 90 days of the owner missing the mortgage payments, the lender will record a public notice that the mortgage has been defaulted on and a notice will be mailed to the homeowner. At this point, the state you live in might also require the lender to post the notice on the front door as well.
This stage is also known as a grace period because the bank will still allow you to cure the default. During this time, you (the defaulter) are given the opportunity to pay the amount due to reverse the default and no longer be in the foreclosure process or sell the property to pay back the lender.
Stage Three: Auction
If the default is not cured within the pre-foreclosure stage, the home will be sold at a foreclosure auction (also known as a trustee sale). The auction is typically held on the steps of the local courthouse or in the Trustee's office and notice of the auction will be delivered to the borrower, posted on the home, and published in the local newspaper.
In many states, the borrower has the right to redemption, which means if they come up with the outstanding cash before the house is sold, the foreclosure process can be stopped.
If the borrower does not come up with the outstanding cash, the house will be sold to the highest bidder for cash payment. Due to very few parties being able to pay for the foreclosed house in cash, the bank will typically buy the property back.